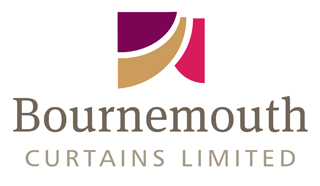 Over the past couple of months great things have been taking shape behind the scenes at Bournemouth Curtains. After much research, and many hours of focused attention to design, content, and images, we are delighted to reveal our beautifully redesigned and stylish new Bournemouth Curtains Ltd website, and this, our very first blog!
Modern & Stylish Design
Our first website dated back to 2003, so we understood that it was time to blow away the cobwebs, shape-up, and provide our customers with a new logo representing the brand and a modern, easily navigable website that clearly showcases the range of made-to-measure curtains, blinds and related accessories we supply to our contract and commercial clients.
Working with Knowledgeable & Understanding Partners
We returned to our original web design team, Sonet Digital, since they offer us expertise in branding, web design and online marketing, and understand not only our industry, but also the entire team here at Bournemouth Curtains Ltd – a highly important factor!  Their knowledge and understanding has been invaluable to us, and enabled us to create a website that we feel is a true representation of the company, and the products and services we offer to you, our customers.
Keep in Touch
We'd like to take this opportunity to welcome each of you, both our loyal customers, and the many new clients we now have, to the refreshingly rebranded and redesigned Bournemouth Curtains Ltd website.  We'd love to hear your feedback, and do feel free to come back and visit as often as you like!