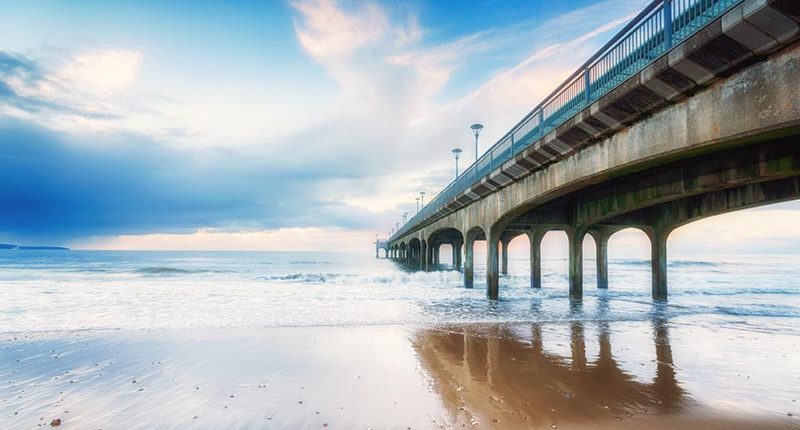 There are many reasons why people live in Bournemouth. From the health benefits of coastal living, beach life, tourists trade workers, retirees, and second homeowners, for many of us it is a lifestyle choice.  
Search and Go Visit
However, for the holidaymakers who are thinking of travelling down south for a short trip, then this article by SearchGo sums it up quite well and gives an overview of some of the attractions and several good reasons why you should visit Bournemouth during your summer holidays?
Where to eat Bournemouth?
You won't go hungry here, that's for sure. There are restaurants and cafe's dotted all over Bournemouth.
Sal e Pepe
Looking for good Italian food then Sal e Pepe has got you covered. Owned by husband-wife team Nicola and Nicki, Sal E Pepe has been in operation for over 23 years and have become a mainstay of Bournemouth.
Sal e Pepe
43 Charminster Road,
Bournemouth,
Dorset, BH8 8UE
Menu: https://www.salepepe.online/menu
Westbourne Grill House
It's a gill/steakhouse that serves British traditional cuisine and features a menu with locally sourced ingredients that include a delicious Charcuterie board, King prawns in garlic, Hampshire venison fillet, and of course items from their chargrilled menu you won't want to miss out on their 10oz ribeye steak.
Westbourne Grill House 
127 Poole Rd,
Westbourne,
Bournemouth BH4 9BG
Menu: https://www.westbournegrillhouse.com/menu
Restaurant Roots
Most definitely a neighbourhood restaurant (they will tell you so too) and serving varying menus. One of our favourites is their vegetarian menu that features such delights as Berlin mustard egg and potato, Celeriac broth, truffle, grapes and hazelnuts, and Potato Terrine, Onion, Wild Mushroom & Black Garlic.
Restaurant Roots 
141 Belle Vue Rd,
Southbourne,
Bournemouth BH6 3EN
Menu: https://restaurantroots.co.uk/#food 
Until next time