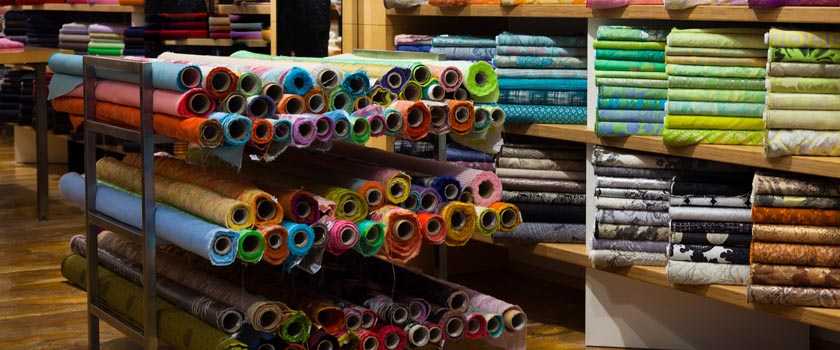 Made To Measure Contract Curtains
Since 1963 Bournemouth Curtains have been Contract Curtain Manufacturers creating all types and styles of curtains for the commercial marketplace.  Our curtains are made to measure to ensure the perfect fit, and all work is proudly done here on the premises at Bournemouth Curtains – we are 100% British made!
Curtain Styles & Designs
We make curtains in a variety of designs, shapes and styles, from a small window to large theatre curtains.  There are many beautiful fabrics available today and we can now print on blackout cloth that does not require lining, thereby reducing costs.   Our engineers will be happy to show you samples of the base cloths we use, and talk you through the variations we offer to ensure the correct look is created for you and your premises.
Curtain Heading Styles
A variety of Curtain headings are available, the most common are:
These may also be enhanced with decorative pelmets and valances, all of which can be discussed with our engineer and tailored to your own individual preferences.
Visit our Curtain Heading Styles Gallery
Made to Measure Commercial Curtains
Schedule an appointment with one of our engineers and they will be happy to discuss your options, provide you with a full array of products from which to choose, take measurements at your facility, and then we will send you a detailed estimate for your made-to-measure curtains. Once your order is placed then we will begin production.
By law, all commercial buildings are required to have flame retardant curtains.   ALL the fabrics used by Bournemouth Curtains are flame retardant and conform to BS5867 Part 2B.