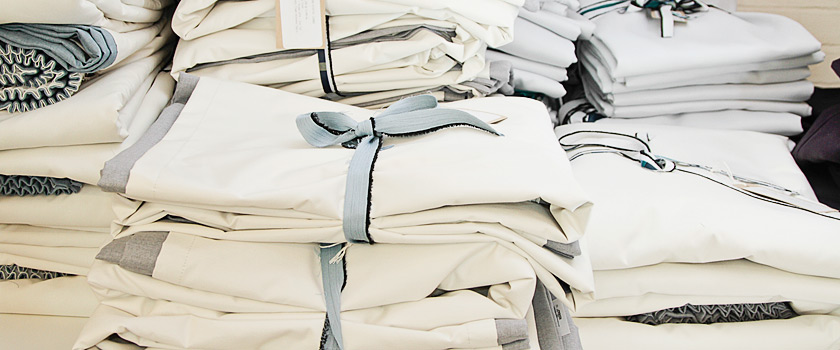 Practical Curtain Linings

Used for light and noise reduction, linings also add thermal insulation and protection for your curtain fabric. ALL of our high quality linings are flame retardant and meet stringent UK and international safety standards.
Blackouts, Sound Absorption and Acoustic Curtains
Bournemouth Curtains offer a selection of curtain linings, particularly blackout linings which are available in cream or white. Highly effective for sound absorption, they make an ideal lining for acoustic curtains, and are also suitable for hearing impaired children.
Other Linings and Curtain Choices
We also offer a range of sateen and cotton curtain linings which can be ordered in a selection of colours.
Our fabric line includes materials that can now be printed on in different cloths which negates the need for curtain lining and therefore eliminates lining costs – This is a very popular option!
Find out more about our curtain linings by calling us on 01202 434185 or complete our contact form and we will respond to you shortly.